BIO
Piranattack is our show man. By creating each character and mask in detailed handwork, he can turn into any figure or play any role he wants to. His designs and roles are upgraded by sophisticated suites and extras. For festivals his hands can be extended with LED Lasers or upgraded to a flamethrower. For Halloween his Nightcreatures can be extended by smoke or scary torture instruments. 
Piranattack does not know any limits, and can become part of the world he is invited to.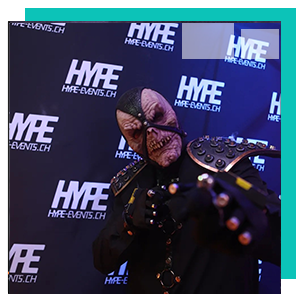 PIRANATTACK AT HYPE EVENTS
Our creature Piranattack performs as the Critter at the Sector 11's event in Switzerland on January 21st.You dont want to miss the appearance of this new design. And of course, he will bring once more his body lasers to the show. Expect much
PIRANATTACK PRESENTS THE GARGOYLE
Whenever Piranattack presents a new creature, we are always astonished by his work. Everything fully handmade and yet not from this planet. His latest presentation – the Gargoyle. That is scary – and that scary is bookable for your event.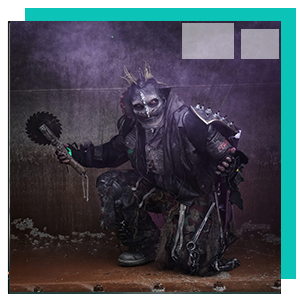 PIRANATTACK IN SWITZERLAND 2022