BIO
Radera is the high flyer in the Swedish music sky. He impresses with his energetic sets and a rousing performance on stage. His unique hardstyle is melodic as well as fast and intense. With his untamed passion for music running deep through his veins, this young and promising DJ/producer always finds great satisfaction from creating his own experiments and bringing his vibes to the people.
With his superior performances at various Swedish festivals and growing fanbase in central Europe, this guy is reaching out for more!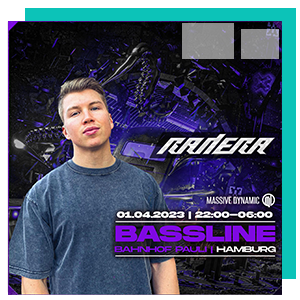 RADERA PLAYING AT BASSLINE 
Due to his recent chart breaker 'Friendz' and his growing fanbase in central Europe, we are proud to announce that Radera will play at the upcoming edition of BASSLINE in Germany Hamburg – next to giants like Vertile or Adjuzt or Storah. For this night, Radera is preparing new and special tracks. #raw #act #letsgetmassive
RADERA PLAYING AT OWL FESTIVAL
We are proud of Radera who got nominated for the main stage at the Owl festival and play next to Radical Redemption, N-Vitral, E-Force and many more. Be ready for this special track 'Victorious' which is dedicated to this special event. Get ready Radera is coming!
RADERA at OWL FESTIVAL 2022