Bio
Charter is a raw hardstyle dj with a lot of experience, and always gives his full 100% on stage! He had more than 50 gigs so far, released 10 tracks and has been the host for 3 years of the Future of Hardstyle podcast with guest dj's like Delete, D-Sturb, Unresolved, Jason Payne and Sub Sonik. He played at big partys like Beat the Bridge, The Raw District (incl the anthem) and We Are Hardstyle.
With this dj at your party you can be sure of your visitors dancing to the max!
Also available for early hardstyle, raw classics and hardcore. Ask for the opportunities!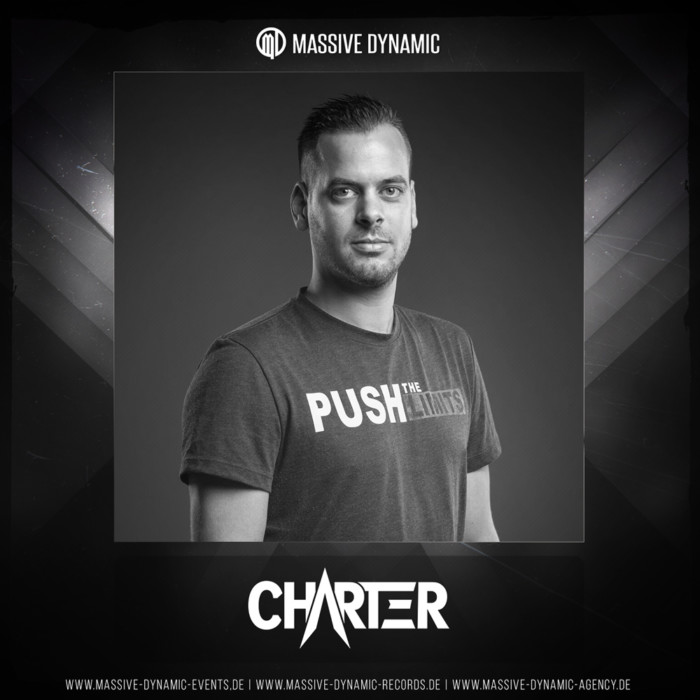 Live-Sets & More
Decibel 2019 DJ Contest Mix
Enjoy my mix for the Decibel 2019 DJ contest!
Charter – Stand Up and Fight (release the 7th of june on Q-dance Next)
Public Enemies – O.G. Sound
Kronos & RVAGE – The Joker
Charter – Inside me
Requiem – The Reckoning
E-Force & Kronos – Higher Force
 Charter – Dance or Die
Booking
Booking Agency: Massive-Dynamic Agency
Booking Manager: Sina Cording
Mail: sina.cording@massive-dynamic-events.de