Bio
Charter is a full blood raw hardstyle Artist with a broad experience. Due to his dedication to the music he always gives full 100% on stage! He already played at more than than 50 international gigs. His music got released on several big labels – like Q-dance Next and Averion. As part of the well known  Future of Hardstyle podcast he played together DJ's like Delete, D-Sturb, Unresolved, Jason Payne and Sub Sonik. His musical journey already guided him to gigs at Defqon.1, Beat the Bridge, The Raw District (incl the anthem) and We Are Hardstyle.
in 2020 Charter is already working on collabs with bigger Artists and is joining several video streams in Europe!
His style is diverse and covers pure Hardstyle up to Rawhardstyle – depending on the crowds' needs.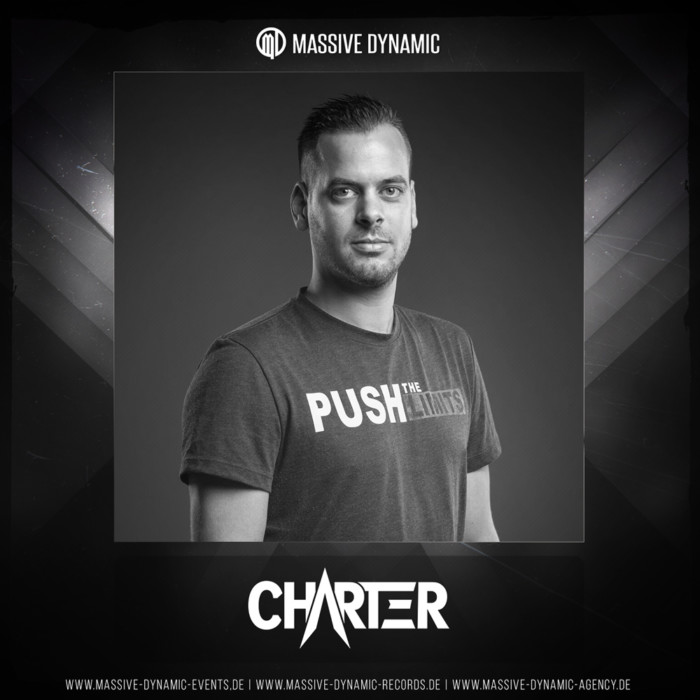 Live-Sets & More
Decibel 2019 DJ Contest Mix
Enjoy my mix for the Decibel 2019 DJ contest!
Charter – Stand Up and Fight (release the 7th of june on Q-dance Next)
Public Enemies – O.G. Sound
Kronos & RVAGE – The Joker
Charter – Inside me
Requiem – The Reckoning
E-Force & Kronos – Higher Force
 Charter – Dance or Die
Booking
Booking Agency: Massive-Dynamic Agency
Booking Manager: Sina Cording
Mail: sina.cording@massive-dynamic-events.de